Ken Dworek picked up his morning paper this morning and regrets having to pass this along and we thank him for sending Art's Obituary.
Arthur J. Flick, 77, passed away at 8:55 a.m., Nov 12, 2020 at McKinley Health Center, Brookville, Pa., after a lengthy illness. Full obituary in tomorrows Oil City Derrick Newspaper, which I'll pass along.
We know his lovely wife and best friend Ardie would tell Art if she could
Art ran his beagles under the kennel name, Keystone. Art was always smiling and had a gift of gab and laugh with you is what I remember the most about him. He was a great friend, always willing to help wherever he was. I don't think there was a day that he didn't make someone smile or laugh. There was never a time at a trial when Art was there, that we didn't have a good time and lots of laughs. Art judged trials, beat brush, anything he could to support you. His home club was Buffalo Valley and Hill Top and supported many beagle clubs faithfully in western PA. He always enjoyed going to Old Dominion and Colonial. He, Jim Foster and Tom McCullough made many trips and memories together through the years. We have definitely missed him and appreciate the many cherished memories and he will forever be in our hearts. Rest in Peace our dear friend and continue to watch over us.
He fought a long and courageous battle through the years and God needed him more so ended his pain and suffering to bring him home. If we could say one thing about/to Art it would be:
Gone From Us
Gone from us that smiling face
The cheerful pleasant ways,
The heart that won so many friends
In bygone happy days.
A life made beautiful by kindly deeds
A helping hand for others needs
To a beautiful life,
comes a happy end
He died as he lived,
everyone's friend.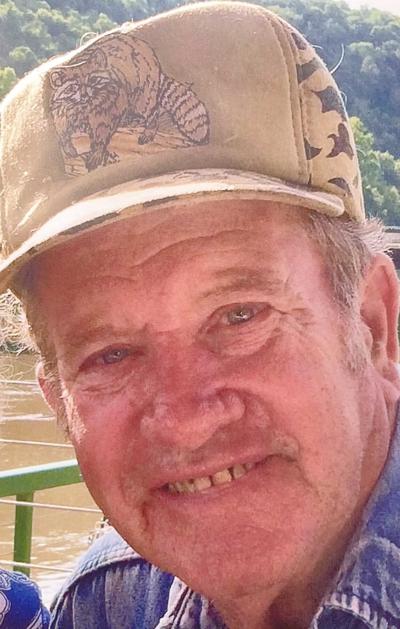 Arthur J. Flick, 77, of Rimersburg, passed away at McKinley Health Center in Brookville, Thursday, Nov. 12, 2020.
Art was born on Jan. 5, 1943, in Huey, Pa. He was the son of Elmer "Ellsworth" and Buelah (Koch) Flick.
Arthur married Audrey Hutchison on June 28, 1969, at the Rimersburg Methodist Church, and she survives.
Art was a coal miner and he worked 43 years in the mines. He was instrumental in starting Rosebud Mining and was the superintendent. He also worked for West Point Mining and was the superintendent there as well. He was a veteran of the U.S. Army and worked as a motor sergeant. He was stationed in Germany, guarding the building of the Berlin Wall. Ironically, his nephew served in Germany, as well, guarding the removal of the Berlin Wall. Arthur was a member of the Hilltop Beagle Club and VFW Post No. 7132 in Rimersburg. In his spare time, he enjoyed gardening, showing beagle dogs and reading.
Art is survived by his wife, Audrey Flick, of Rimersburg; and many nieces and nephews.
In addition to his parents, he is preceded in death by six brothers: Leslie, Roger, Raymond, Gordan, Alfred and Elmer, Jr. Flick.
All services will be private.
Interment with Military Honors will be in the Rimersburg Cemetery.
The Varner Funeral Home of Rimersburg, is in charge of arrangements.
Online condolences may be sent to the family by visiting: varnerfuneralhome.com.